Beautiful, straight teeth make a happy and confident smile. If you are looking to boost your self-confidence or you are simply unhappy with the appearance of your teeth, then you need to speak to your dentist and find out about teeth straightening. Teeth straightening is an excellent method of improving the appearance of your smile, because not only does it have an excellent aesthetic effect, but it also improves your dental health at the same time. Very few cosmetic dental treatments can do this. Invisalign London transforms the appearance of your smile and at the same time it allows you to look after your teeth more efficiently. It reduces levels of plaque and tartar in your mouth and helps prevent dental complications such as cavities, tooth decay and gum disease in the future. If you have a beautiful, neatly aligned smile then you are likely to be happier and more confident. A beautiful smile not only has a positive impact on you, but it has a positive impact on those around you. Speak to your dentist and find out about Invisalign today.
Invisalign is discreet
Invisalign is a modern and highly effective method of teeth straightening. It is different to traditional orthodontic treatment in that it is convenient and discreet at the same time. Traditional orthodontic braces help achieve excellent aesthetic results, however they are not subtle at all, rather they are highly visible in the mouth. Many patients are fine with this, however other patients may be self-conscious about their teeth already and do not want to draw further attention to their mouth. Invisalign is ideal in this situation, it works using clear thermoplastic aligners rather than metal wires and brackets. These aligners are almost invisible when they are in the mouth and may only be noticed by a professional. This is why it is likely that you have heard about Invisalign, but you have not seen Invisalign. You will not notice that someone is undergoing teeth straightening with Invisalign unless they wish to tell you. You can do the same; you can undergo orthodontic treatment without anyone even noticing.
How do the aligners work?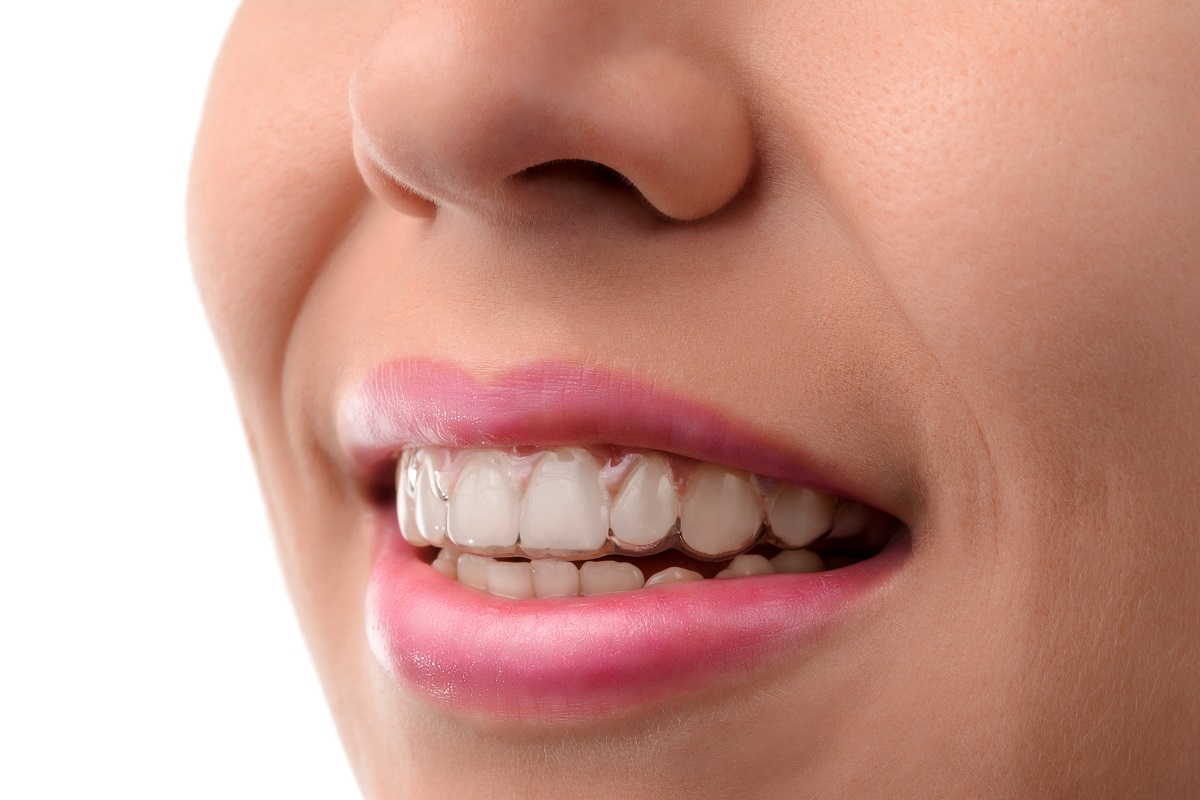 You will be provided with a sequence of aligners each of which will be numbered with your patient number and which number aligner you are on. Each aligner is digitally designed and 3D printed for accuracy and precision. By wearing each aligner for 10 to 14 days for approximately 22 hours of the day you can move your teeth by an average of 0.25 mm. After that the aligner will stop working and you need to wear the next aligner in the series. In this way you work through the series until you reach the end. This could be 6 to 12 months if you have mild or moderate misalignment issues of the teeth or it could be 12 to 18 months if your teeth are more crooked to begin with. During the process you can share pictures with your dentist through the online monitoring app, saving you plenty of time to carry on with your daily activities or if you wish to visit the dentist in person then you are free to do so. They will be able to make sure that the process is coming along successfully. Speak to your dentist today to find out more.